Lima, Peru Marriage Tour
Join us for the best tour of all!
Lima Peru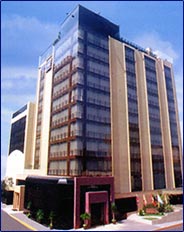 The Agency Hotel is a five star Hotel conveniently located in the commercial and residential center of the touristic district of Miraflores, thus offering quick access to the Airport and Lima's main Financial Center.
The hotel offers 83 wide and elegant suites, provided with the best comfort and to guarantee an absolute pleasant stay.










All Suites have:

Free Wireless Internet access.
Central Air-conditioning.
Living room, dining room and kitchenette.
Cable TV and alarm clock/radio.
110v - 220v electricity.
Digital safe Boxes.
Security System.
Magnetic Keys.
Non-smoking rooms.
Handicap Suite.
Extra bed and cradle if required.
Complete Kitchenette equipment if required.

Services:

Free Wireless Internet access.
Murano Coffee Bar Restaurant.
24 Hour Room Service.
Business Center.
Laundry Service.
Remisse.
Check in / out express.
Storage for suitcases.
Laptops and Cellular Phones.
24 Hour Medical Service.
Money Exchange.
Travel Checks accepted.
Private Parking Lot.
Wake-up calls.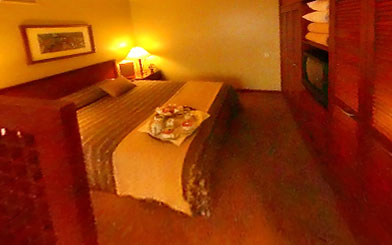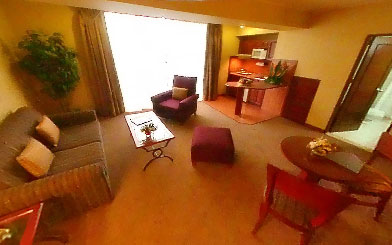 Lima is a 5 hour flight from Miami to Lima Peru. Lima filled with friendly people, important historical sites, quality museums, and variety of dining and entertainment establishments make Lima a very interesting place to visit.
The climate in Lima is relatively mild, even though being located in the Tropics. The average temperatures range from 14°C to 20°C (low) and 25°C to 32°C (high). Lima is best described as having micro-climates; while winter is generally winter in all of Lima, a 30 minute drive in any direction can put you in a warmer, colder, drier or wetter area depending on your elevation and distance to the coast. When visiting Lima during the winter, it is advisable to bring some sweater or coat with you. If you arrive in summer, it'll be your best choice to bring light clothing.
For more information please call our office at 602-553-8178 (ext. 209).
Peru Singles Tour Details
Singles Tours
Russian Women Tours Latin Women Tours Peru, Latin Women Tours Costa Rica, Latin Women Tours Multiple Cities Women Tours
Ukraine Women Tours

Thailand, Asian Women Tours

Philippines, Asian Women Tours China, Chinese Women Tours
Discover why more Romance Tour clients place their trust in A Foreign Affair each and every year than any other tour agency!
Now have all your Romance Tour questions answered by one of our Tour Representatives 7 days a week, from 9AM to 9PM MST, by calling our Tour Info line at (602) 332-7805
Announcing Our Live Telephone Forum
We're here to answer your questions about EVERYTHING!
foreign travel, foreign customs, foreign women, how to protect yoursef from scams
And So Much More!
All Free (you just have to join the discussion)
Be a part of A Foreign Affair 's only live telephone discussion group as our panel answers your questions concerning Foreign brides, immigration issues, cultural differences and Foreign marriage services/Singles Tours. Our panel often includes Ms. Maria Jones, Immigration Attorney and Vice Chairperson of the Immigration section of the State Bar of Arizona, John Adams, President of A Foreign Affair , Bud Patterson, a leading expert, past Romance Tour clients and real foreign ladies who have happily married American men just like you. You will be joined by up to 100 callers from around the world for an hour or more of informative, current, and important information for anyone considering meeting and marrying a foreign bride. It's free, informative, and fun, so mark it on your calendar and be sure to call in and join the conversation!

Please join us every Monday evening for our most popular General Q&A conference, Wednesday for the Asian Conference, all Conferences are from 9:30PM to 10:30PM Eastern Time. Thursday for the live webcast, (special time 8:30 PM Eastern Time) Participation is easy and FREE (normal long distance charges will apply). Simply call 1-(209) 689-0007 and when prompted enter conference code 103766 Once you have joined the conference simply press 5* to join the conversation!
AFA News and Updates
We are giving away a Free Singles Tour of your choice! Hurry, the deadline to enter is January 6th!
Now when you add more than $50.00 at a time to your account you will instantly earn a credit of up to 10 percent of whatever amount you added, plus up to a $100.00 credit towards a full Singles Tour each time you add funds!
Reserve your spot today for one of our remaining 2017 tours to
AFA Tour Seminars - We Want to Meet You in Person! 10 new destinations from Dallas TX to San Diego, CA. Valuable seminar only tour discounts, meet international dating experts, past successful tour clients, and much more! RSVP Today!
Foreign Affair featured on the Today Show ! Check out the footage as Matt Lauer interviews John and Tanya Andams about International Introductions!
A Foreign Affair
7320 N Dreamy Draw Drive
Phoenix, Arizona 85020
(602) 553-8178
fax (602) 468-1119
Contact Us
Copyright © 2017