We respect the privacy of our clients.
We only post photos after obtaining permission from the client!
Odessa, Ukraine Women December 2008
Hi John,
How are you? Hope you had a wonderful Christmas! I just want you to know that I had the time of my life on the group tour. The experience was priceless! It was one of the best decisions I ever made! The pictures on the web site brought back many memories of the trip. The guys on the tour were great! I met so many interesting,intelligent and beautiful women. There is one girl in particular that I met at the first social that I am still very interested in.When I call her she is always so excited to speak to me. I had such a great time with her and it was very difficult to leave but knew I would come back soon. I attached a photo of Olga and I. I am going back to Odessa to see Olga for a few days arriving January 14th and am very excited! It was a pleasure meeting you on the tour. I learned a lot by listening to advice and tips you gave some of the guys. I will always remember that special trip!
Thank you again for everything!
Have a Wonderful New Year!!
Santo

A Foreign Affair

7320 N Dreamy Draw Drive
Phoenix, Arizona 85020
(602) 553-8178
fax (602) 468-1119

Contact Us



THIS PROGRAM IS THE SOLE PROPERTY OF A FOREIGN AFFAIR AND MAY NOT BE COPIED IN ANY WAY OR FORM WITHOUT EXPRESS PERMISSION FROM A FOREIGN AFFAIR.

© COPYRIGHT 1996-2017 - ALL RIGHTS RESERVED.
AFA News and Updates
Now when you add more than $50.00 at a time to your account you will instantly earn a credit of up to 10 percent of whatever amount you added, plus up to a $100.00 credit towards a full Singles Tour each time you add funds!
May 11th, Odessa, Nikolave and Kherson, or May 18th - Kiev, Kharkiv, Sumy, can't decide between the two - do both, 6 cities, 6 socials hundreds of women from May 11th to May 27th! This is the best deal in the travel and dating industry today, bar none!
Interested in taking one of our famous "Singles Tours"? Call (602) 553-8178 and press 2 to speak with a Tour Coordinator and discover how you can have an experience of a lifetime and save hundreds of dollars at the same time!
A Foreign Affair Marriage/Success Story on OPRAH.com? Yep! Check out David and Maria's success story as told by Lisa Ling on the Oprah.com network, Secret Lives of Women
Have your own International dating success story? Share it with us and receive a special gift as our way of saying congratulations! Submit it to afa@loveme.com, and we love photos!
Romance Tours
European Tour Dates
Latin Tour Dates
Asian Tour Dates
Recent Tour Photos
Tour Forms
European Tour
Kiev
Poltava
Dnepropetrovsk
Donetsk
Kharkov
Odessa-Kherson
Nikolaev
Latin Tour
Cartagena
Barranquilla
Medellin
Peru
Machu-Picchu
Dominican Republic
Costa Rica
Asian Tour
Thailand
Philippines
Shenzhen China
Chongqing China
Tour Information
MultipleCities
Testimonials
Video Testimonials
Tour Videos
Compare Tours Now!
Your Tour Experience
Socials
The Hospitality Suite
FAQs
Items To Consider...
Reservation Form
LIVE Webcasts
Conference Calls
St.Petersburg
Crimea
Top Dating Coach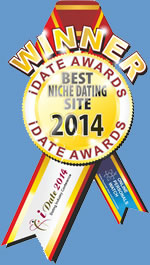 iDate Award Winner